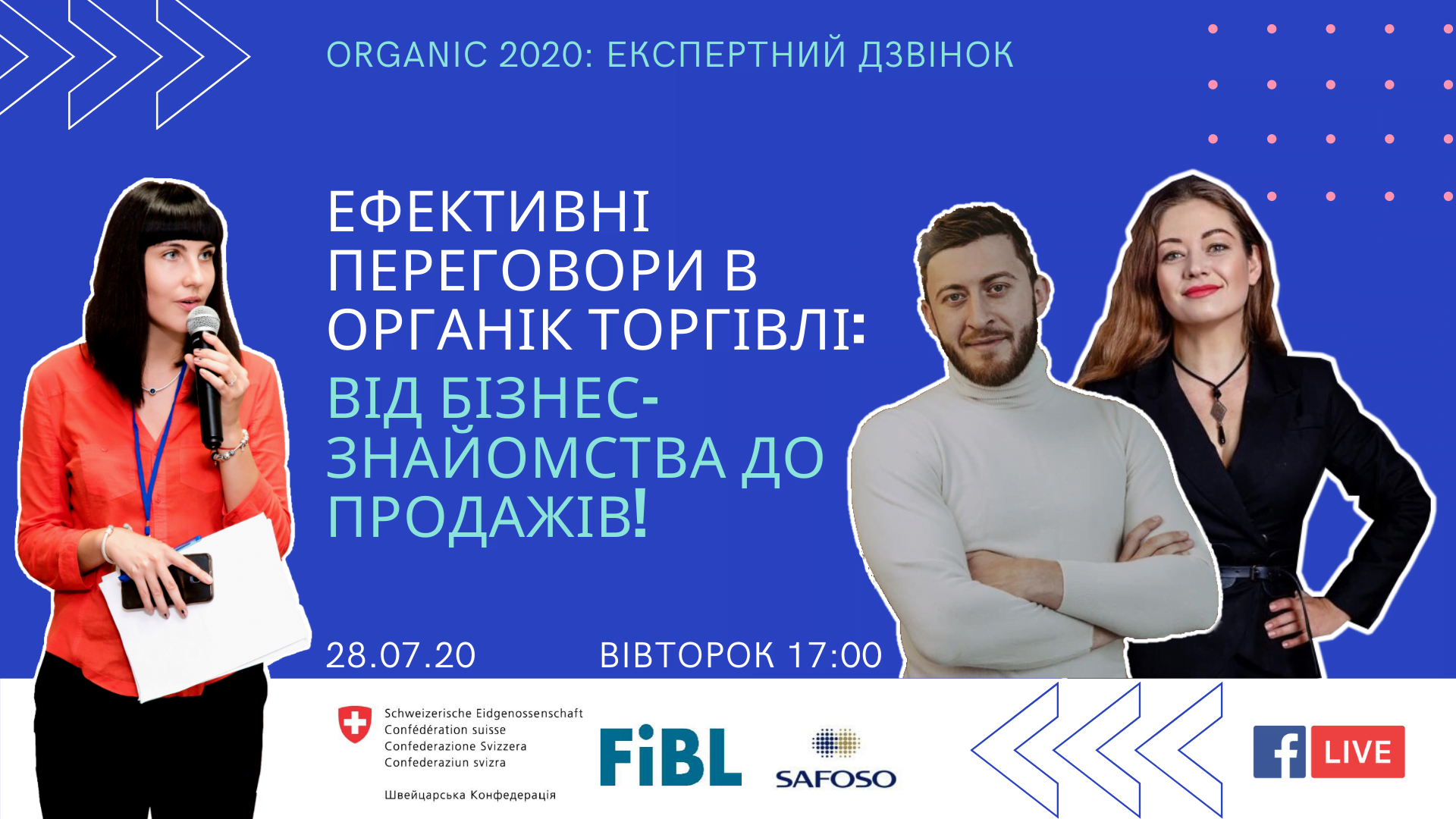 Effective negotiations in organic trade: from business acquaintance to sales. Expert calls online Organic 2020
The guests of the event are experts with practical experience in negotiating and establishing sales:
Shamil Malachiev – co-founder and Business Development Director "Agro-Yug-Service" (TM Amina – Dobra Hospodunya), an expert on "Harvard Negotiation"

Ivanna Evseeva – the owner of the training center Auspex Academy. Auspex Academy regularly holds seminars, webinars, and business intensives. More than 4,500 businessmen attended the training. The company ranks first in Ukraine and third in the world in the ranking of Bitrix24 developers.
You will receive practical advice on how to properly communicate with your business partner during the meeting and how not to nullify sales.
Join a series of expert calls online.

Learn how to improve organic trade.

Support small producers, and

Win organic delicacies from the Ukrainian producer!