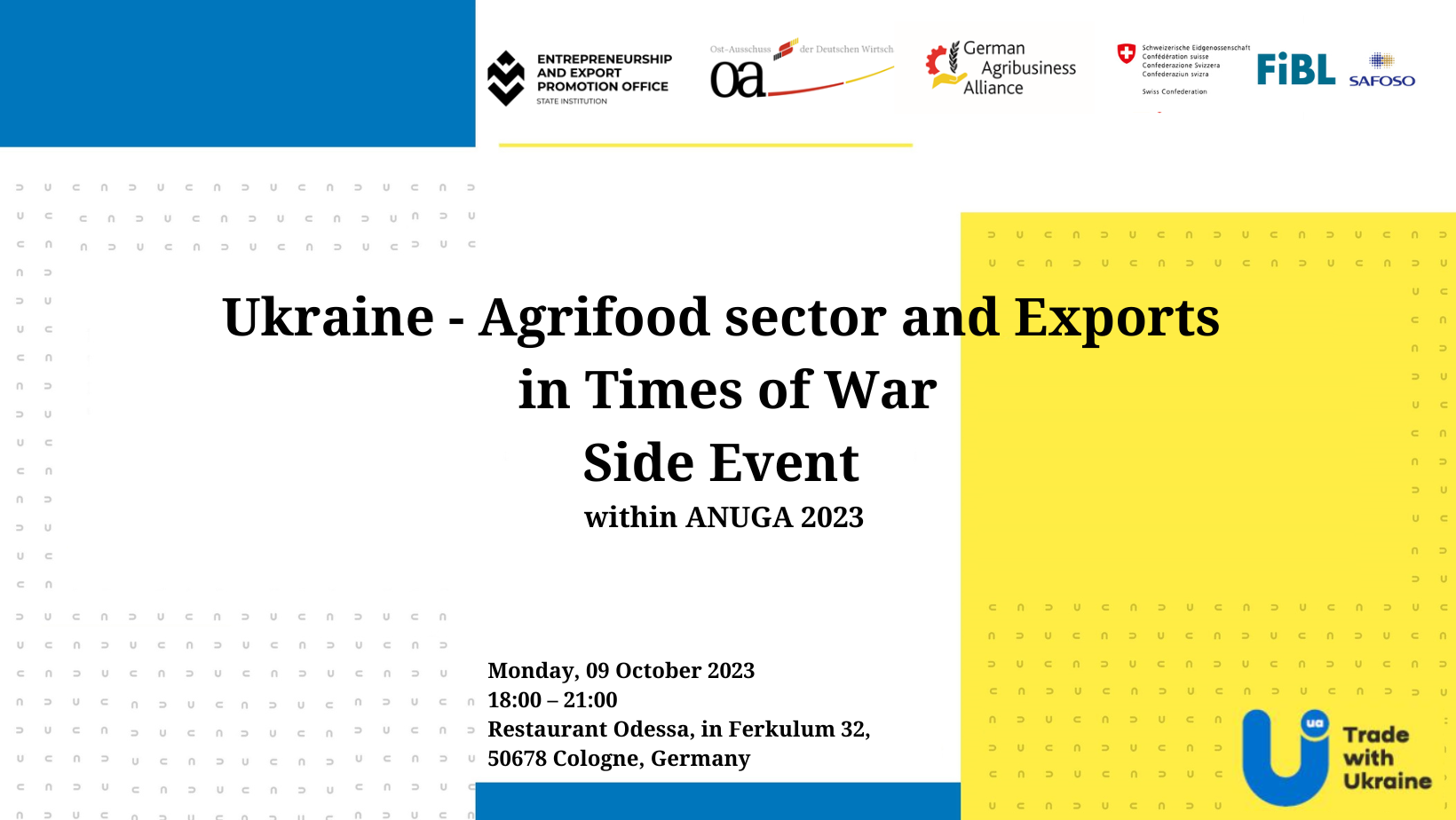 Ukraine – Agrifood sector and Exports in Times of War
This event aims to get together representatives of dairy and organic sectors, exhibitors at Anuga 2023.  
It provides a unique opportunity for networking, discussions and collaboration among event participants. 
This side event is organised within the National Stands of Ukraine Dairy and Organic sectors at ANUGA 2023 trade fair. 
Side event Details: 
Date: Monday, 09 October 2023 
Time: 18:00 – 21:00 
Venue: Restaurant Odessa, in Ferkulum 32, 50678, Cologne, Germany.
Program of the event is at the link.  
Registration for the event via the link. 
Deadline for registration – 04.10.2023 18:00 CET 
Please note that the number of representatives from one company is limited. The organisers reserve the right to limit the number of participants. Registration for the event requires confirmation from the organisers. Please expect a confirmation to the email specified during registration. 
Organisers: 
State Institution "Entrepreneurship and Export Promotion Office" (EEPO, Ukraine), Research Institute of Organic Agriculture (FiBL) and SAFOSO AG, German Eastern Business Association.