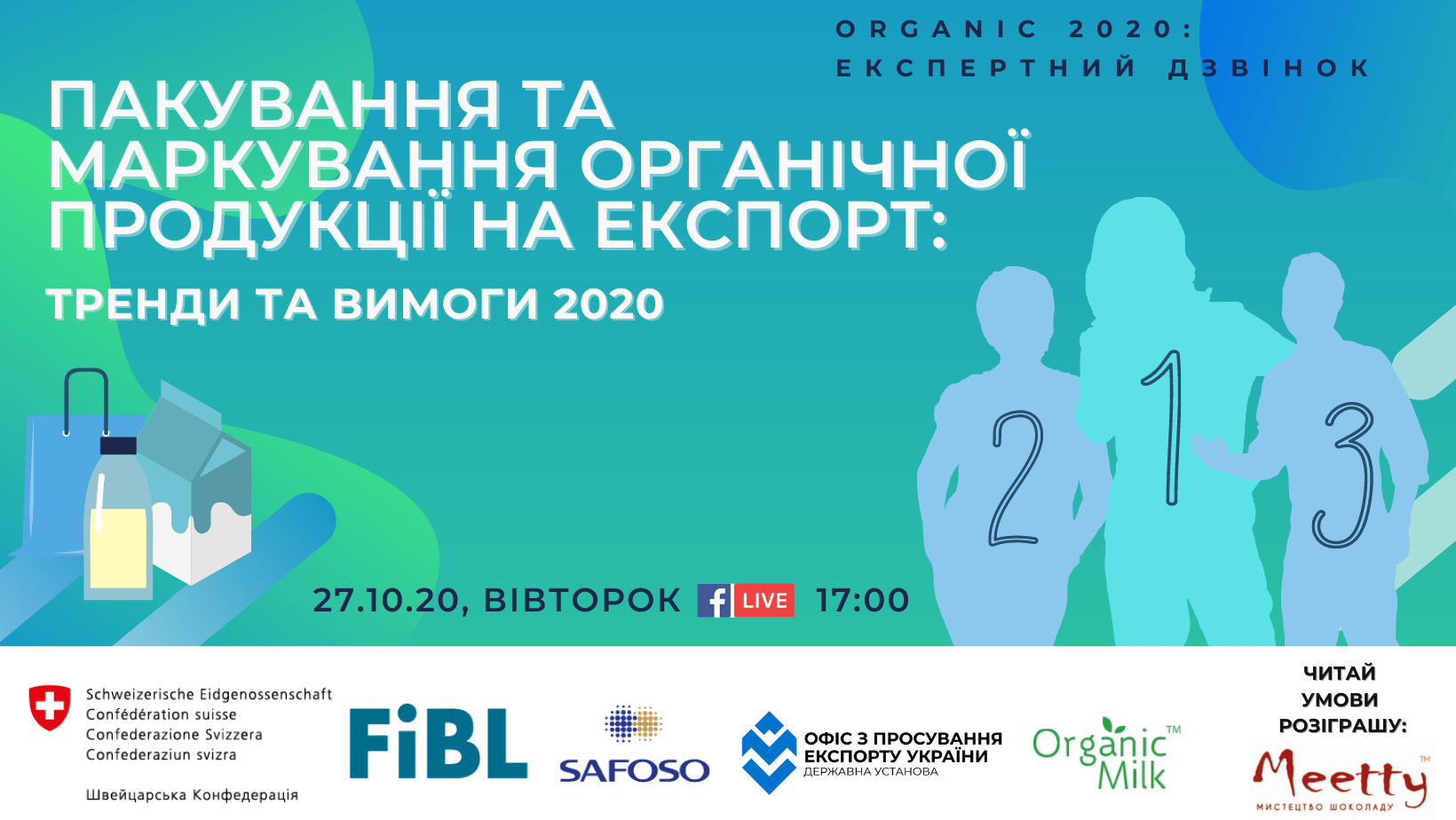 Packaging and labeling of organic products for export: Trends and requirements 2020. Expert calls online Organic 2020
Do not miss the end of the autumn season of expert calls on October 27 at 5 p.m.!
Packaging and labeling of organic products for export: Trends and requirements 2020.
Why do some products sell faster than others, and how does packaging help them?
What are the trends in packaging in the world today?
Where to look for packaging and labeling requirements before planning to export organic products?
How to export organic dairy products from Ukraine and keep the brand?
To answer these questions, our partner has invited expert guests:
Olga Hvozdiova – head of the analytics department of the State Institution "Export Promotion Office of Ukraine". The strategic goal of the institution is to help Ukrainian business to become successful in foreign markets by: developing the export competencies of Ukrainian business; promoting Ukrainian goods and services abroad; Ensuring partnership and cooperation between Ukrainian and foreign businesses.

Serhiy Malitsky– International Operations Manager of "Organic Milk". The company has the fully completed production cycle from forage growing, food animal keeping to raw milk processing and finished product manufacturing. The modern farm complex of European design and up-to-date hi tech milk processing factory allow achieving of the best product quality results. The modern farm complex of the European sample and the newest high-tech dairy processing plant allow to reach indicators of the highest quality of production. All raw materials used at "Organic Milk" are milk produced on the company's organic farms.It is certified according to organic standards and is successfully exported abroad.

Moderator – Mariia Makhnovets, consulting for organic business
Join a series of expert calls online.

Learn how to improve organic trade.

Support small producers, and

Win organic delicacies from the Ukrainian producer!