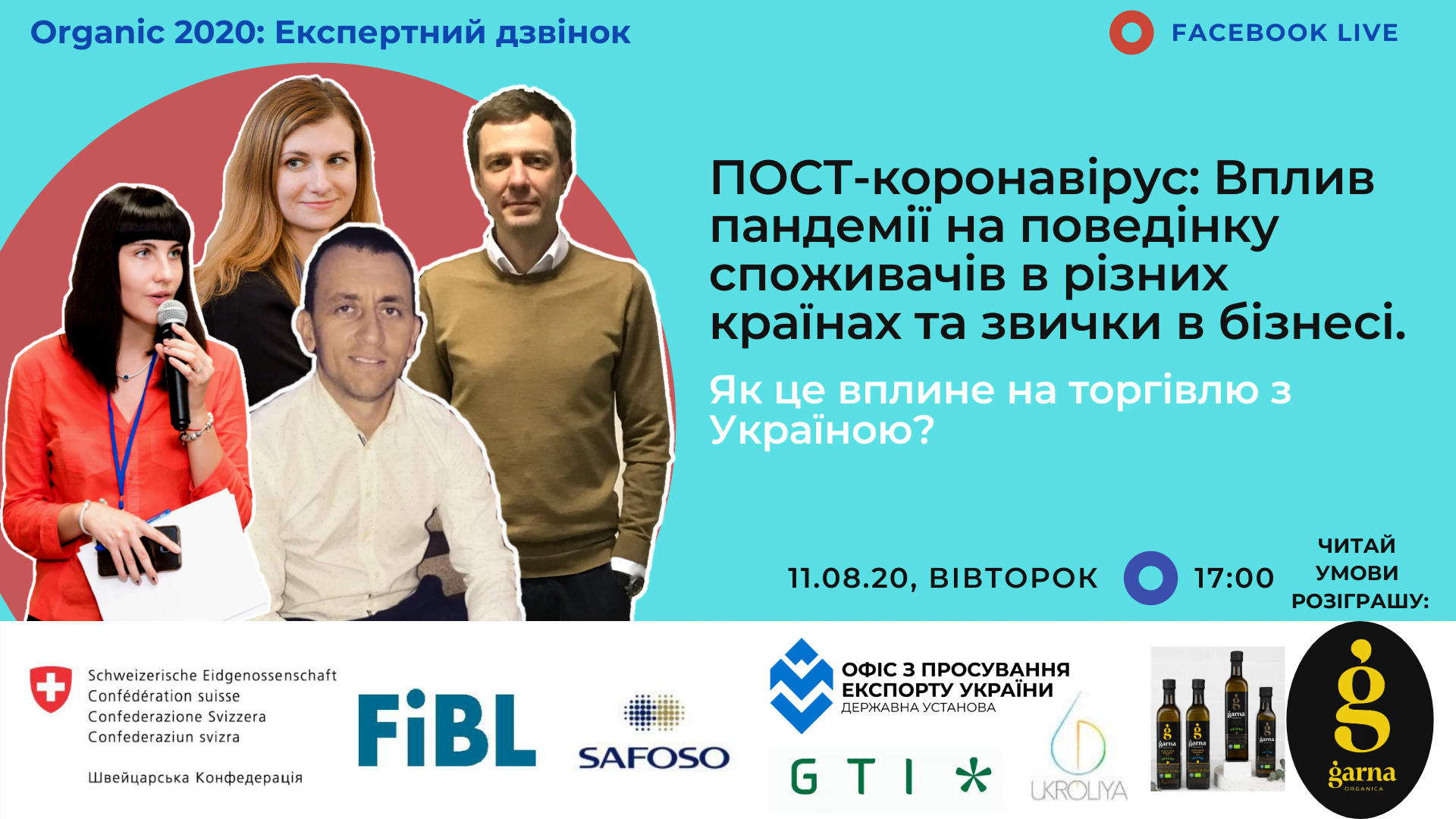 POST coronavirus. The impact of the pandemic on consumer behavior in different countries and business habits. How will this affect trade (including organic products) with Ukraine? Expert calls online Organic 2020
Want to know how organic businesses and consumers around the world are adapting to new realities? Practitioners will talk about the latest trends in the trade of organic products and you will hear how companies are adapting to the "new normal".
Guests of the event:
Olga Hvozdiova – head of the analytics department of the State Institution "Export Promotion Office of Ukraine". The strategic goal of the institution is to help Ukrainian business to become successful in foreign markets by: developing the export competencies of Ukrainian business; promoting Ukrainian goods and services abroad; Ensuring partnership and cooperation between Ukrainian and foreign businesses.

Oleksandr Nemirovskyi – CEO в Global Transport Investments Ltd (GTI) – GTI (http://gtinvestments.net) investment management company operating in the field of transport and logistics (36 companies in 10 countries).

Sergiy Kuzmenko – Sales Department – ORGANIC Oil, UKROLIYA. The company exports its products to more than 50 countries and is one of the largest suppliers of organic sunflower oil from Ukraine. Today the company has chosen a priority business direction – the creation of added-value products in the professional culinary and high oleic organic oils represented by trademarks: traditional sunflower oil DIKANKA, professional high oleic oil EFFO, and organic sunflower oil by the brand Garna Organica.