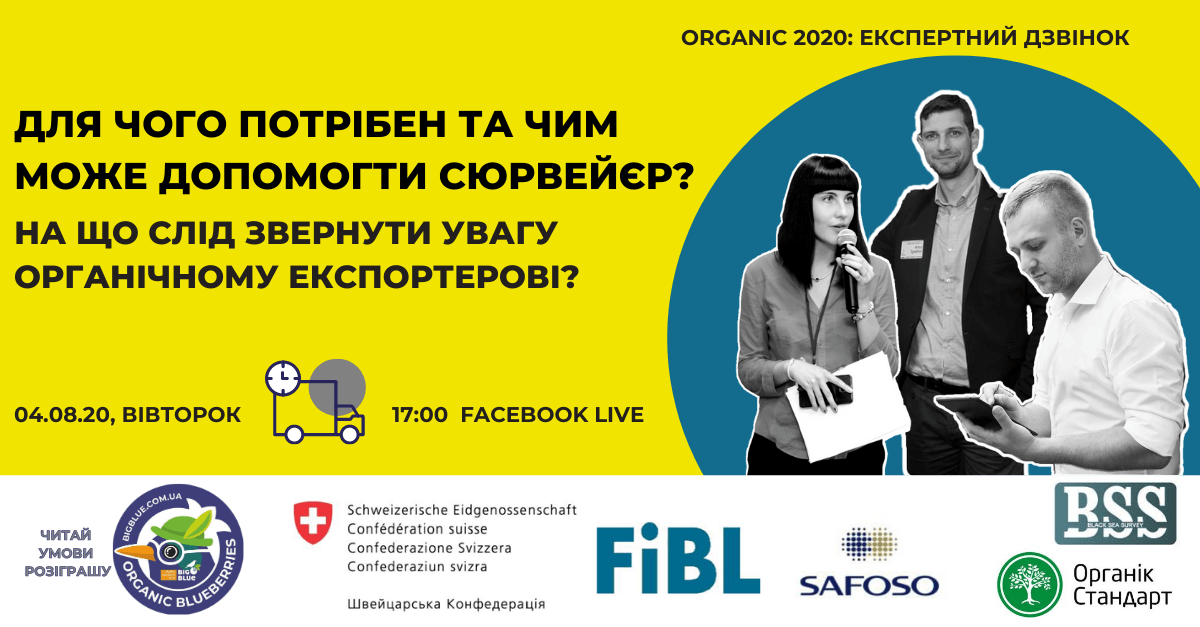 What is a surveyor needed for and how can it help? What should an organic exporter pay attention to? Expert calls online Organic 2020
Wait for a meeting with experts on Tuesday, August 4, traditionally at 5 p.m., and take part in the draw from the organic producer Big Blue!
Guests of the event:
Arthur Spektor – Commercial Director, Black Sea Survey

Working with organic producers/exporters is one of the company's priority goals. One of the main areas of work of the BSS is the inspection of organic goods and assistance in passing product certification in accordance with international standards EU, NOP, and others. Due to close cooperation with certification bodies, the company conducts regular sampling of organic agricultural products, as well as a sampling of soil and green mass from customers from Ukraine, Russia, and Kazakhstan.


Sergii Galashevskyy – Director, Organic Standard Ltd – the first Ukrainian certification body to inspect and certify organic production and circulation of organic products.
You will hear advice from practitioners on the proper organization of organic trade.
Join a series of expert calls online.

Learn how to improve organic trade.

Support small producers, and

Win organic delicacies from the Ukrainian producer!